It seems the Holidays are upon us, or as the French call them "les Fetes de Fin d'Annee," and several months have sped by since our August concert. 
Surprisingly, I didn't include any photos from that performance in my previous blog, which I plan to rectify right now.  This first shot was taken during Coronado --  Kirk's on sax, Jon's on bass, and Erin is providing hand percussion with palmas during the musical break, after which she resumed acoustic guitar.  In the second photo of Green Eyes, Kirk is now on flute, Jon's on acoustic guitar, and Erin's on viola.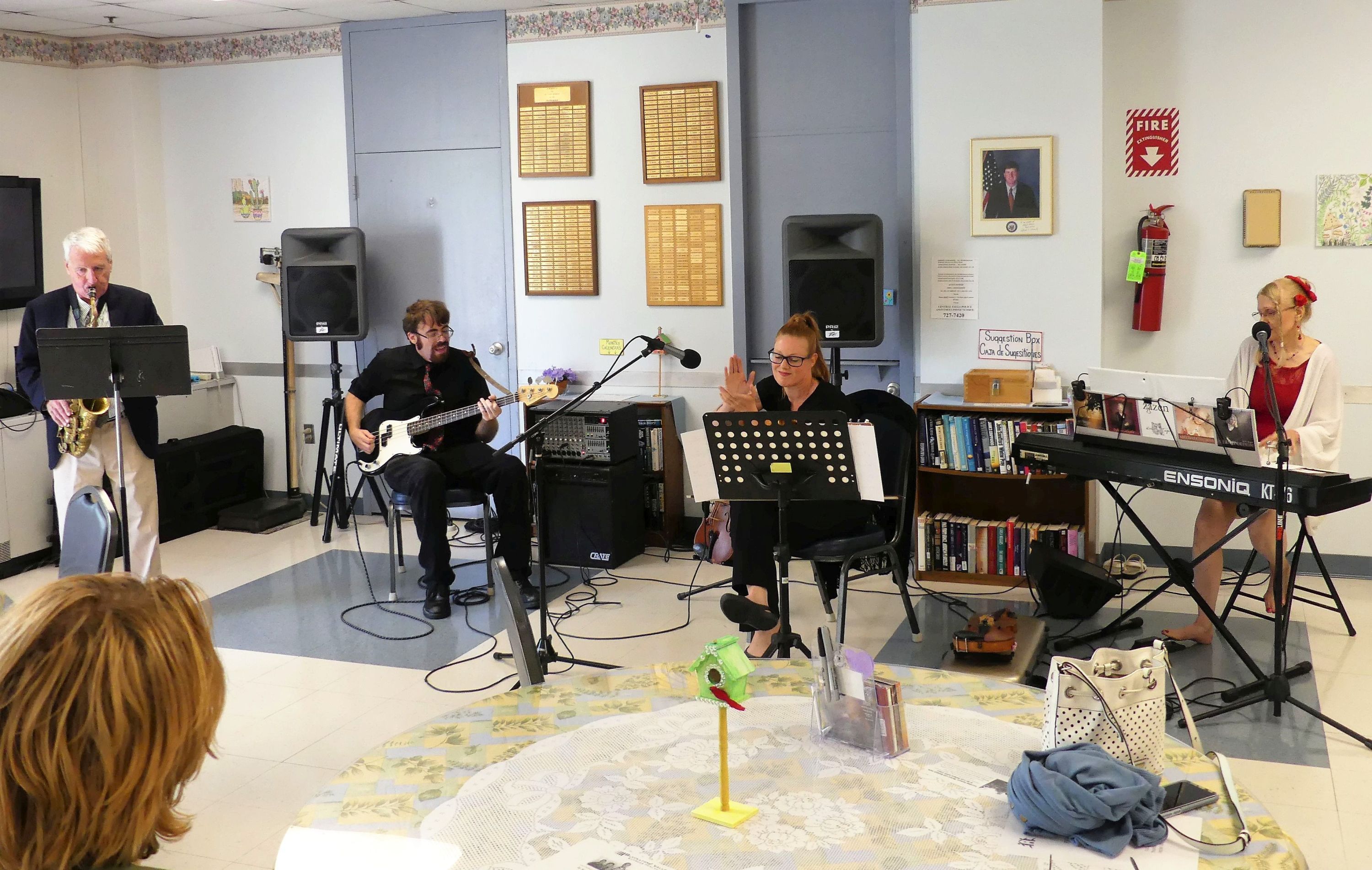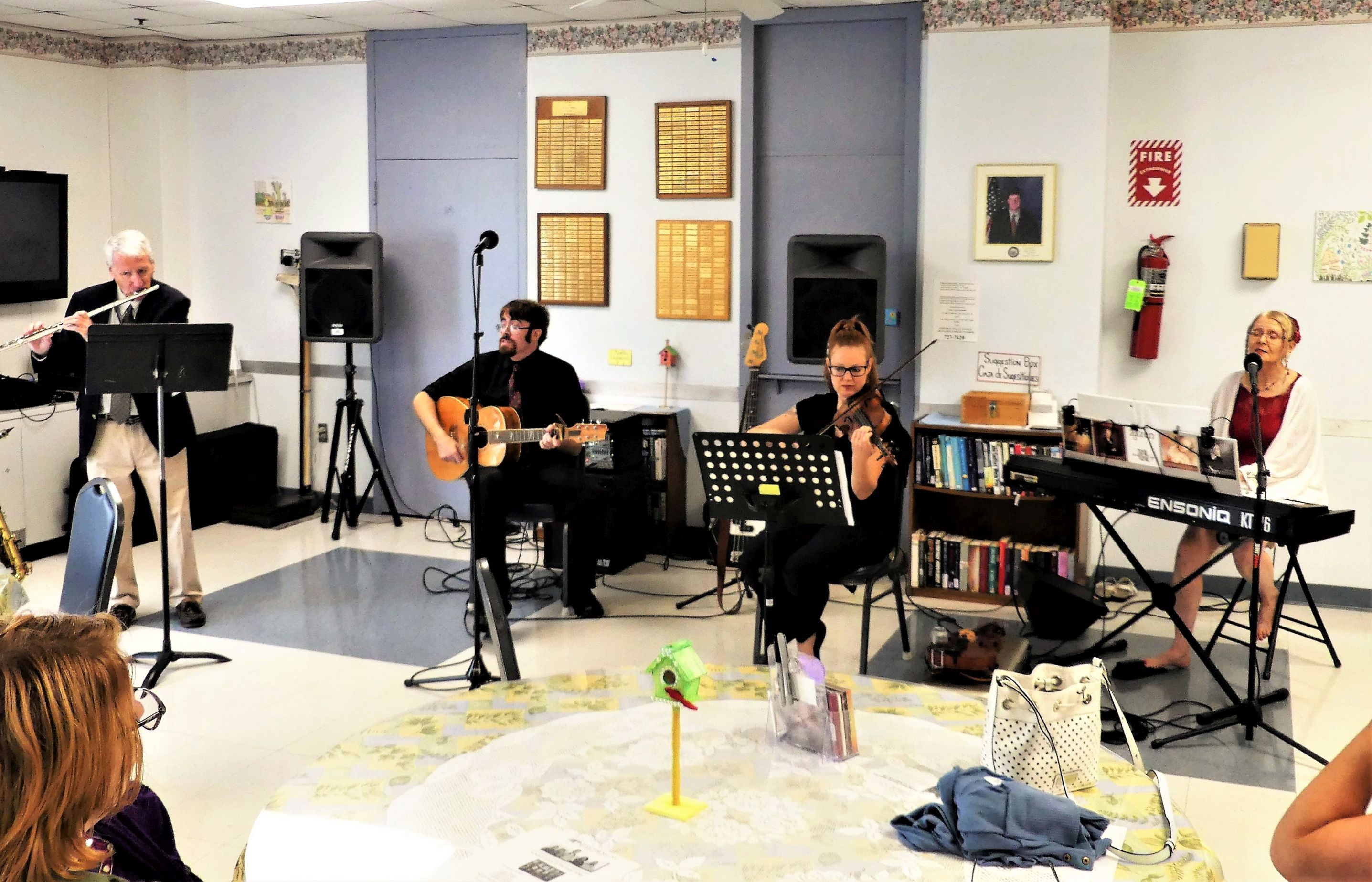 Finally, here's a closeup of yours truly at the keys, which I believe was taken just before singing Tu demeures dans mon coeur.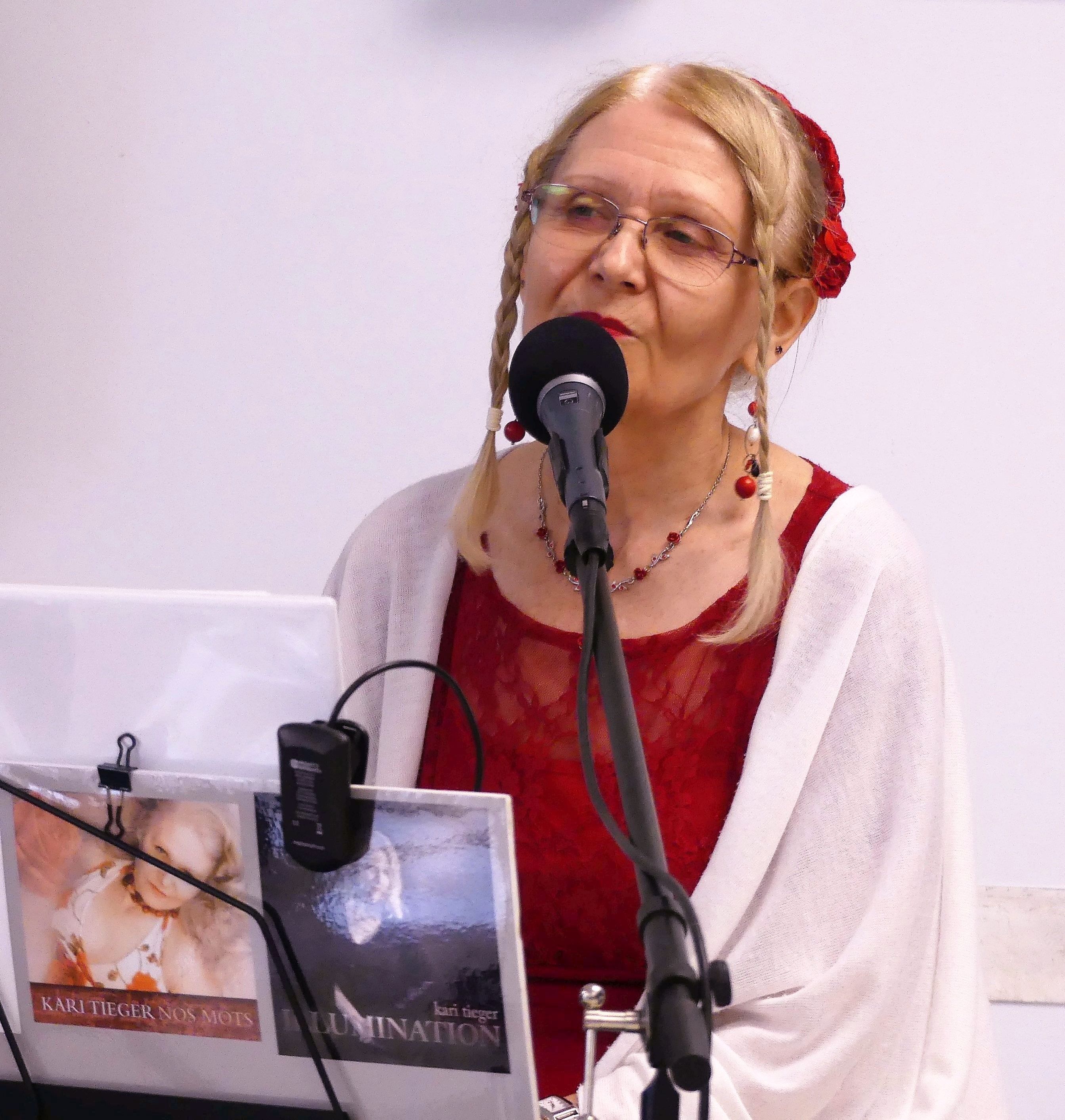 2019 was largely about getting Touch of Magic Revisited mixed and mastered, culminating with our amazing CD release party at the TRIAD Normandy Studio.  I believe those of you who attended will agree that it was a great success.
Now as I look forward to 2020, our next project is the Nightsong Album, for which I've already recorded a number of tracks, yet still have a ways to go.  It will contain my interpretation of the songs from the musical, and perhaps one day we will also be able to release an original cast recording, if we manage to recover the lost files.
For now, I'll close and  wish you all a healthy and happy holiday season with thanks for your friendship and ongoing support of Kart Tieger Music. 
************************************************************
*(My keyboard has been out for repairs since the end of August, but for my birthday in November I received a beautiful backup board that's almost a perfect replacement.  However I'll be very happy when mine is back home again!)