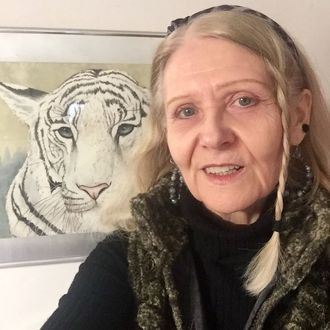 Kari Tieger Tip Jar
During the Covid crisis, any contribution (no matter how small) is appreciated, via Stripe or Paypal. Thank you for your kindness. <3
Enter the amount you wish to donate
Previous events
Outdoor venue, weather permitting. Short performances from 5-9 PM. Erin Quinton and I perform French songs and instrumentals at 7 PM. All ages.
The Mediator Stage, 50 Rounds Avenue, Providence, Rhode Island
Open Mic starts at 7:30 (signup at 7), with a break for cake at 9.  Kari T and Erin Q take the stage at 9:15 for a half hour feature set.  Looking forward to seeing you!
$5 recommended donation
Brooklyn Coffee Teahouse, 209 Douglas Avenue, Providence, RI
Kari Tieger, Beth DeSombre, and a third performer To Be Determined, will alternate 35 minute sets of original music to fill the evening.  The Brooklyn is a great listening room, so come on down!
Suggested Donation
Alliance Francaise de Providence, 928 Smith Street, Providence, RI
Celebrating Valentine's Day in May, The Eclectic Quartet (Kari on keys and vocal, Erin Quinton Erban on viola, Jon Patrick Brennan on bass, and Ron Schmitt on percussion, with backing vocals by Sara Bartel) will perform many of Kari's love songs in English and French. 
Members and friends of the Alliance will also share their poetry.  These sweet offerings will be accompanied by wine and pastries.
$10 for Members, $12 for Non Members
Brooklyn Coffee and Tea, 209 Douglas Avenur, Providence, RI
Songwriters Kari Tieger and Wayne Cabral will each do a set of original music, and they will collaborate on a couple of songs together.  There may even be a couple of surprise guests.  Don't miss this great evening!
$10
Rossoni Art Gallery, 558 Minteral Spring Ave., Studio BF112, Pawtucket, RI
Free
Monthly Blog with Exclusive Photos