Greetings, All.  2020 is waning fast -- in two days' time we will arrive at the end, and start fresh with the new calendar year 2021.  In my house, this is a major event.  With no exaggeration, we keep 20 calendars each year.  Much like the Changing of the Guard at Buckingham Palace, we go room to room at the start of each month to turn over each calendar and take inspiration from the new images.   Some calendars are for keeping track of dates and appointments, others purely decorative.
I know many people are looking forward to happily saying Good Riddance to the year that brought the Corona Virus Pandemic.  However that's not all that it brought; it called upon our creativity.  Unable to meet face to face, many people began to hold Zoom meetings with friends, family, and business associates.  I personally met faithfully with other Alliance Francaise members for a weekly Cafe-Croissant meeting, and periodically with family members for a group zoom meeting.  Most people found ways to work remotely.
As performing musicians, we were obliged to find alternative ways of reaching out to fans to share our music.  While I still don't feel comfortable doing Live Streams, I have certainly gotten braver about recording Kari Live at Home videos, and the response has been most heartening.  After viewing the recent blockbuster Amazon Prime series "Queen's Gambit for example, I became obsessed with the Erik Satie piece "Gnossienne No. 1" that was played during a couple of episodes.  I ordered the music, learned it, and just posted a video of myself playing it on my acoustic piano.  To my delight, my performance was added to a Classical Mix on youtube, immediately adding views.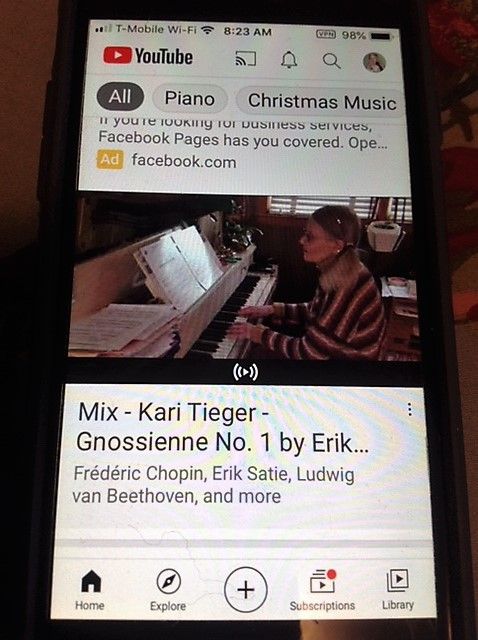 My previous blog announced the arrival of my lovely granddaughter, who truly was the perfect holiday gift, making for a beautiful end to this difficult year.  Before we completely dismiss or -- worse -- condemn the entire year of 2020, might I suggest that we all examine the ways in which the necessary constraints brought about our growth and development?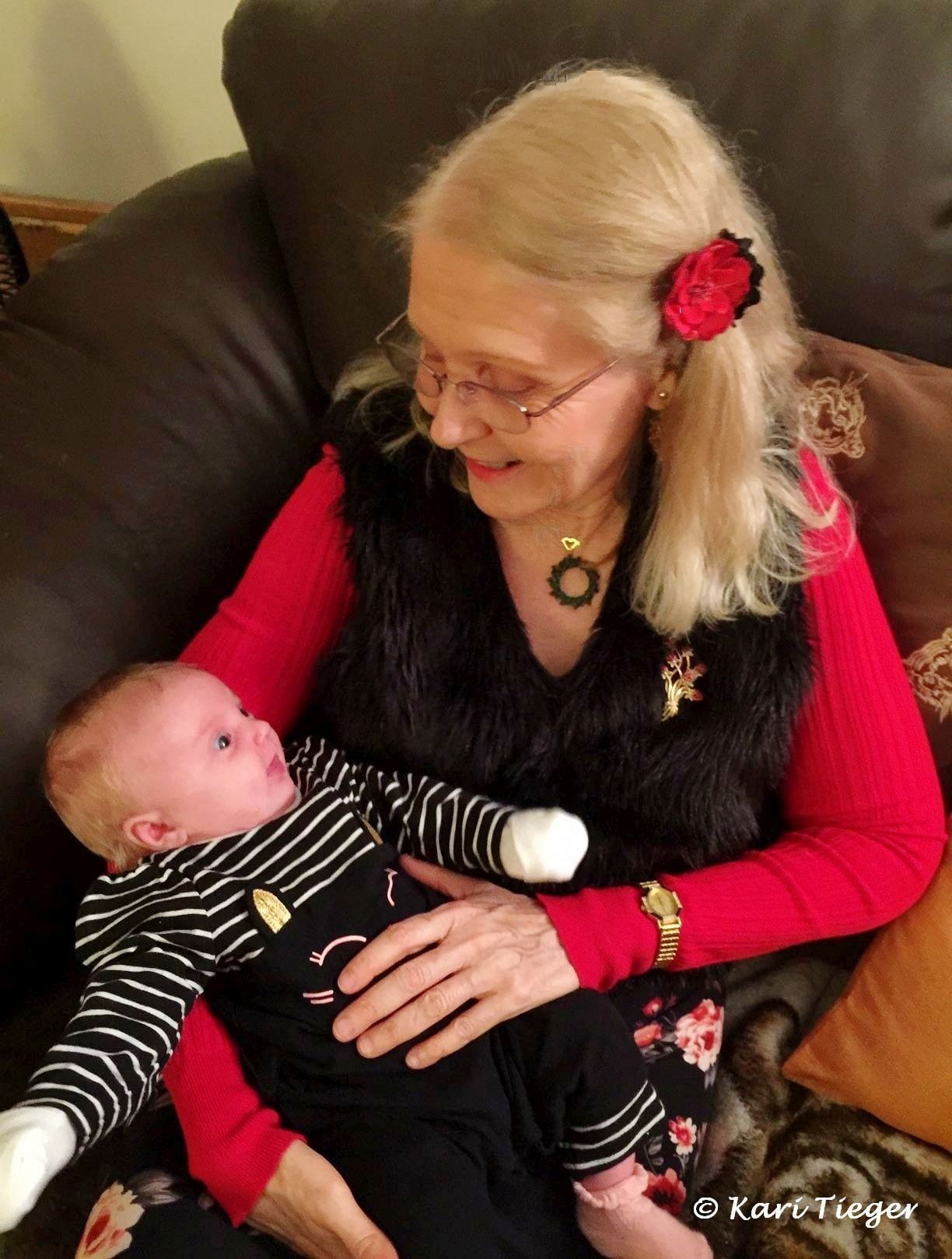 That said, I AM eagerly looking forward to a time when the vaccine finally eliminates the need to don a mask as soon as one steps out of one's home!  It will be wonderful to attend restaurants and concerts, to enter stores and offices without having to stand on little circles 6 feet apart, and to be partitioned behind plexiglass everywhere.  What we need now is to take stock of our growth, feel gratitude for the good things that have come out of this world crisis, and practice patience as we enter the new year.  It will take continued courage, but we're almost there, everyone!  Huzzah for the rollout FINALLY of the vaccine!!
Happy New Year, my friends, and see you on the other side!