Happy Holidays!!
On December 3rd, my granddaughter entered this world. With both parents being musicians, it's entirely likely that she too will be musical. And if so, since her grandmother, great grandfather, and great great grandmother are and were also musicians, this would make her the 5th generation in our family!
I will keep this blog short, as there is unfortunately no other musical news to report at this time, due to Covid.  But here is a photo of Elena Ostara Brennan and your truly, Kari Tieger.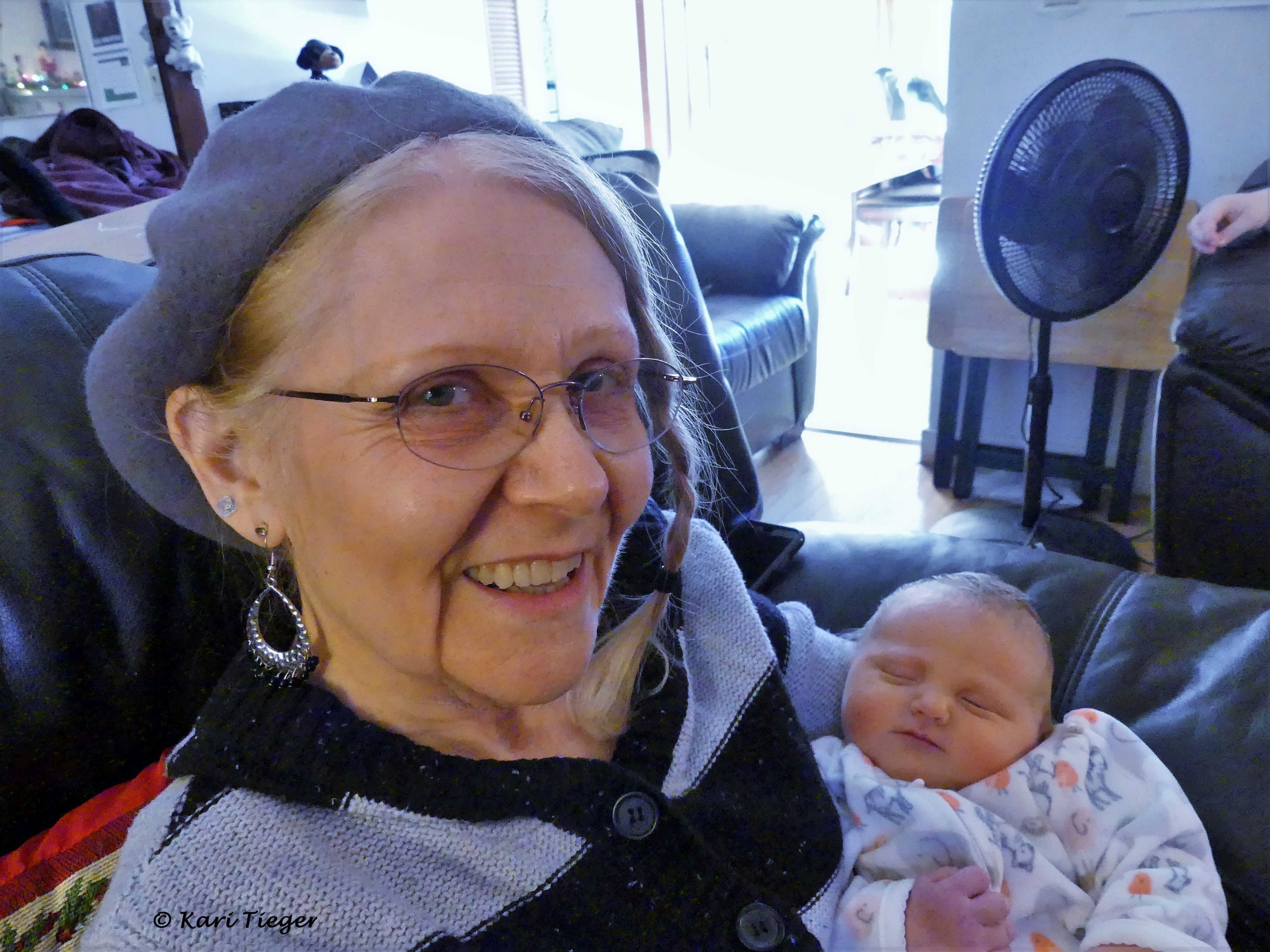 Hope you have a happy and most especially healthy holiday season and New Year 2021.  Here's to seeing an end to this pandemic, and resuming some of the many sidelined activities we all so dearly miss!