Last month we tackled Like Raindrops and on March 3rd we will take on Dark Night of the Soul.  Kevin's songs are notoriously difficult to sing, so I work on them daily, leading up to the next session. We will be giving it a slightly different treatment, but I thought it would be interesting to include the youtube link for a version I performed with the Cast at our Broadway evening in October of 2009, prior to premiering Nightsong at the Saint Anne's Arts and Cultural Center in November of that year, in you're interested in giving it a listen.  Simply copy and paste, or search for Dark Night of the Soul at my youtube Channel.  https://youtu.be/V47rQ77Zhyk
I hope to go back this spring to begin fleshing out the arrangements for both songs, and we may even begin work on the Nightsong theme.  Mostly all the other songs from the show have at least been begun.
Having made a strong showing in January, preparation is underway with my French American School of RI (FASRI) students for their Spring Recital.  I'm pleased to report there will be at least one original song on the program, a Disney theme, and several popular songs, along with the usual repertoire.  I was thrilled to receive flowers in January, and my smile says it all.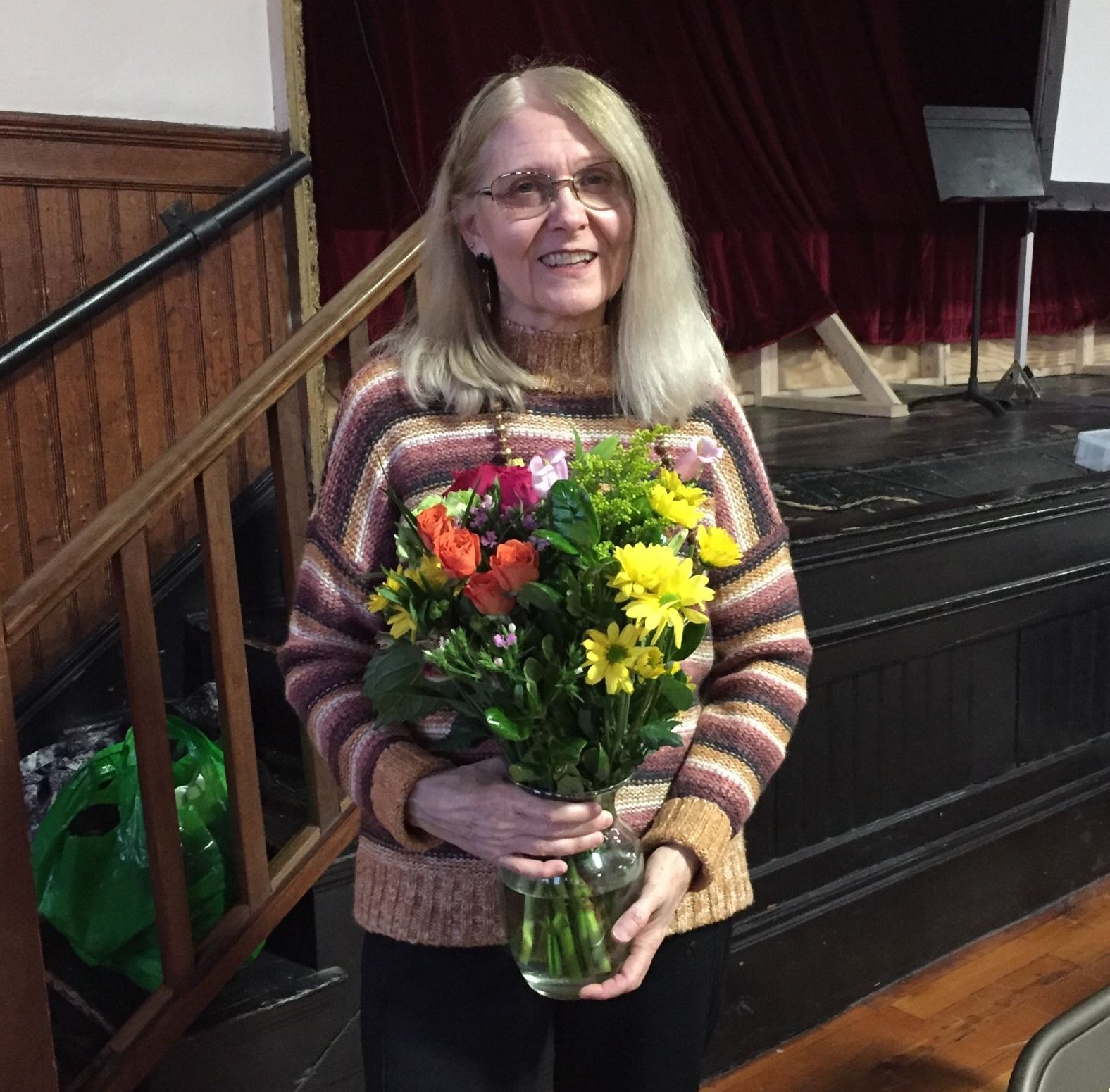 This really has been a mild, relatively snowless winter so far, but I can't quite believe we're out of the woods yet.  I do hope it doesn't snow on March 3rd!  That said, I'm guessing you are also looking forward to Spring and the return of flowers.  See you soon!