The new CD Touch of Magic Revisited has been out for exactly one month now.  Our CD Release Party was great fun, especially getting to perform with so many talented performers.  I was joined onstage by Jon Patrick Brennan on bass and backing vocals, of course, with Sara Brennan adding some additional vocals.  Our band also included Erin Quinton on viola and violin, Kirk Feather on saxophone and flute, and Al Lombardi on drums and percussion.  And for our final song, Live and Let Live, we had a small chorus of vocalists from the French American School.  An intimate yet enthusiastic audience cheered us on.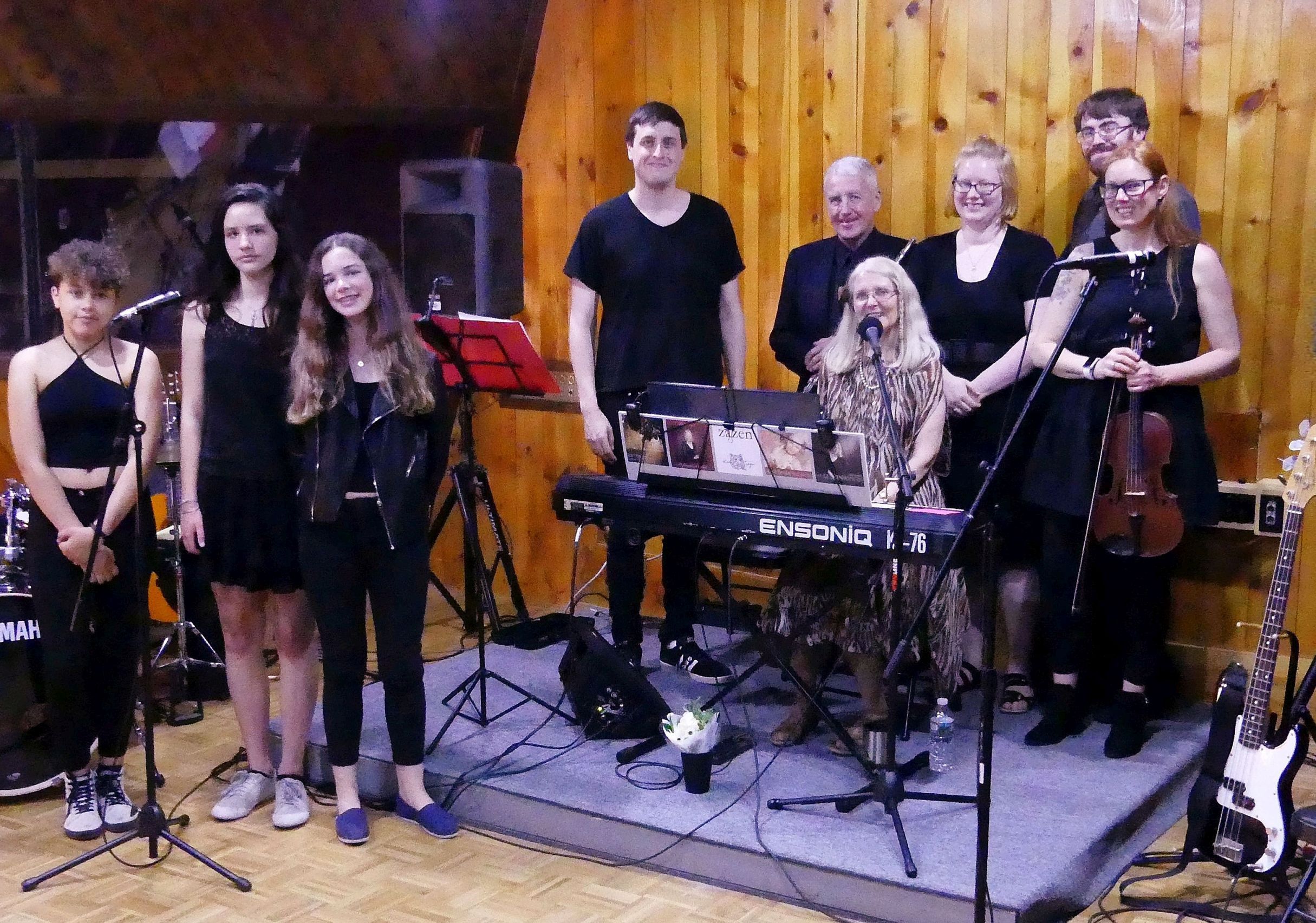 Last weekend was the annual Fete de la Musique at the Alliance Francaise, where I played with Kirk Feather, and there will be one more performance with Kirk this summer.
-> On August 25th at the Veterans Memorial Park (416 Hunt Street) in Central Falls from 1-2 PM, Kirk Feather and I will be joined by Jon Patrick Brennan and Erin Quinton.  That promises to be a wonderful afternoon.  I will remind you all before then.  :)

Here are Kirk and me from Saturday, June 22nd.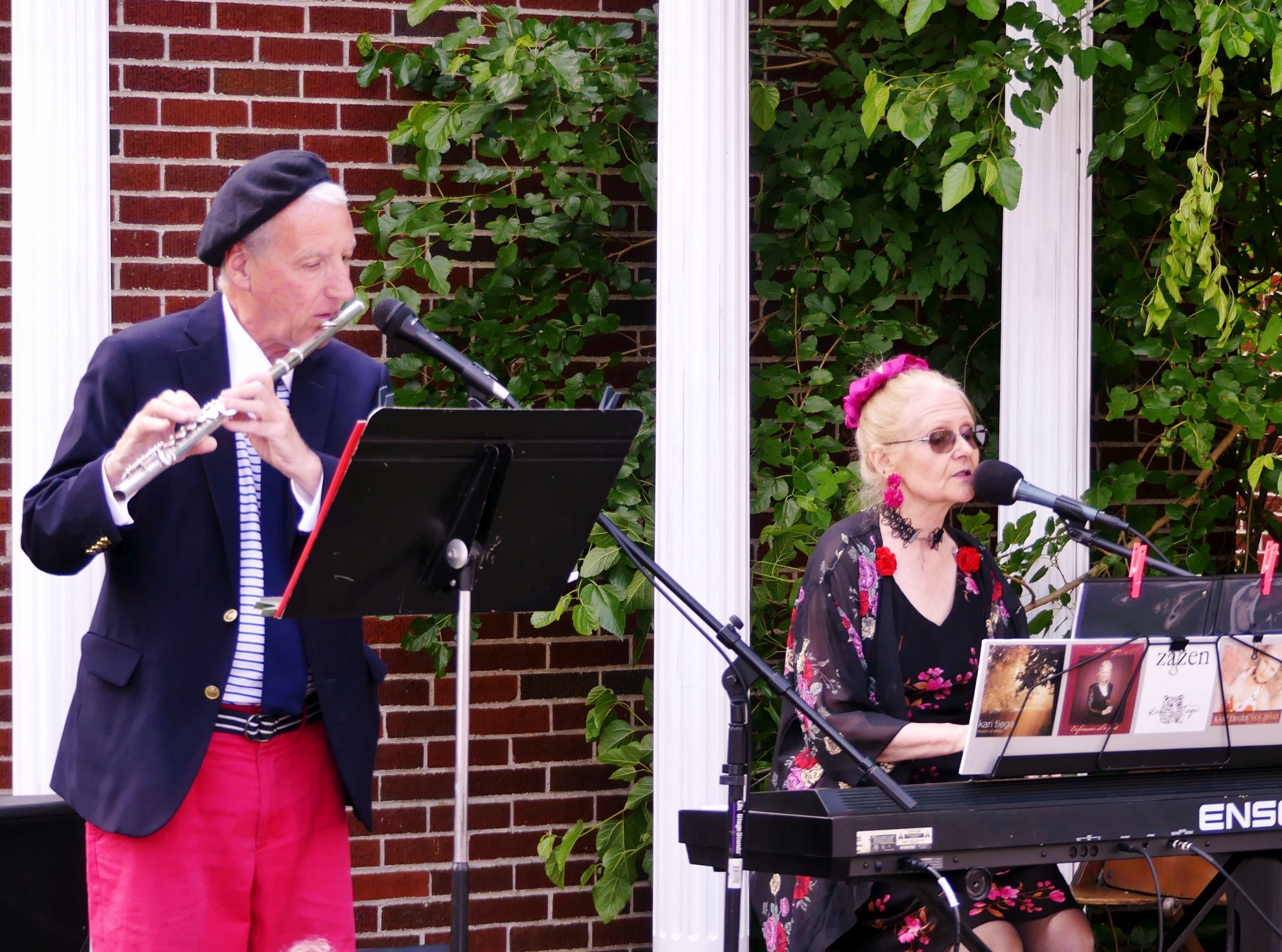 Don't forget to check out Touch of Magic online at cdbaby.com, Spotify, and iTunes, and hope to see you in August!!